Welcome to Clay-Chalkville Animal Clinic
Your Veterinarian in Pinson,AL
Call us at (205) 681-1700
Pet Emergency? Call us right away at (205) 681-1700!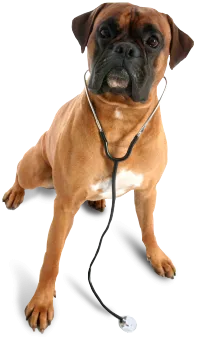 At Clay-Chalkville Animal Clinic, we know how important your pets are to you. It's no exaggeration to say that pets are family. That's why our team is committed to providing the best animal care you'll find in Pinson, Clay, Trussville, and surrounding areas. Licensed veterinarian Dr. Charles Hart has held a doctorate of veterinary medicine for more than 30 years and has extensive experience treating many different kinds of pets. You can be sure that your furry or feathered friend is in good hands when you choose our clinic.
Top-Notch Preventative and Advanced Care
Our animal hospital offers both preventative care and more advanced services for pets. For pets currently in good health, regular checkups are essential for preventing illness and catching health problems before they become difficult to treat. Our clinic can vaccinate your dog or cat, run bloodwork tests to make sure your pet is healthy, and perform physical examinations on an annual or bi-annual basis.
We also provide advanced veterinary care for pets with more complex health needs. A few of these services include:
Spaying or neutering pets of all types
Declawing cats
Providing dental care
Performing soft-tissue surgery such as tumor removal
Performing orthopedic surgery on injured pets
Other Services Our Animal Hospital Offers
In addition to regular veterinary services, we offer boarding services for dogs and cats of all sizes. If you're going on a trip soon, our team can take good care of your pet until you return. We also offer grooming services by appointment.
Another service our clinic offers is microchip identification. Would you be able to find your pet if he got lost? This scenario might not be likely, but it does happen. Getting your pet microchipped can give you some extra peace of mind about your furry family member's safety.
An Experienced Veterinarian You Can Trust
Dr. Charles Hart was born in Birmingham and has over 45 years of experience working with horses in Clay. Before starting his own practice, Dr. Hart honed his skills by working as an associate veterinarian in Atlanta. In addition to treating small pets, he has also served as a veterinarian for the Birmingham Zoo and is chairman of the local animal rescue unit. Dr. Hart is passionate about caring for animals, and his veterinary team shares the same ethos.
Learn More About Our Clinic or Make an Appointment
Serving Clay, Trussville, Pinson, and surrounding areas, Clay-Chalkville Animal Clinic can provide any preventative or emergency care your pet needs. We are located at 6415 Old Springville Road in Pinson. Call us today at (205) 681-1700 to set up an appointment or learn more about what our clinic does.
At Clay-Chalkville Animal Clinic, we treat your pets like the valued family members they are.
Dr. Charles Hart
Pinson Veterinarian | Clay-Chalkville Animal Clinic | (205) 681-1700
6415 Old Springville Rd
Pinson, AL 35126